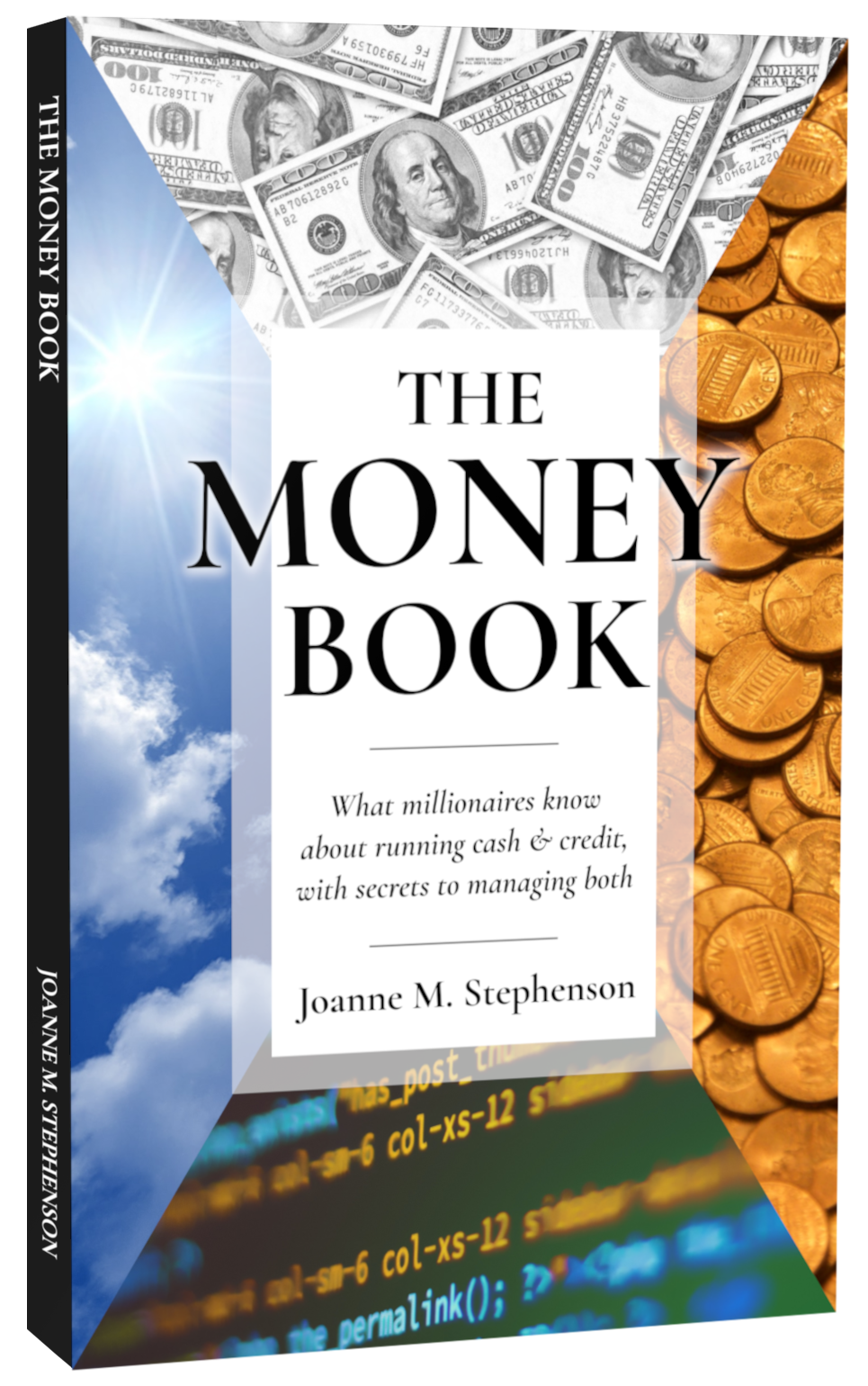 ---
The


Money Book
---
Tired of stressing over money? Feel like you're missing the key to the puzzle to managing your cash? Want to learn a full-circle financial structure that you can implement so you can live a happier, more stress-free life?
Know what? The Money Book gives you that step-by-step game plan to restructure your financial world in as little as 14 days.
---
Why You Need The Money Book
---
Building good credit helps determine your ability to do things like get a mortgage, rent an apartment, and get a cell phone. It can be needed to get a job, or to even open a bank account. It's a fundamental skill every person needs to master.
The Money Book covers offers you a step-by-step plan on how to set your financial world on automatic. It gives you an easy way to build your credit, manage your cash, and pay your bills. Make changes that may improve on your credit report in as little as 14 days.
What's Inside?
---
Inside The Money Book, you'll learn:
How to Build a Great Credit Score, Automatically
How to Bomb-Proof Your Bank Accounts - Never Bounce a Cheque Again!
The Different Lines of Credit & Why You Need One
How to Use Info on Credit Scores, Prime Rates, & Credit Agencies to Your Advantage
10 Crucial Attributes to Look For In a Great Accountant
Avoid EVER Paying Interest on Credit Cards
The Easy Way to Manage Money & Bills So You Sleep Well at Night
Creating New Credit if You Honestly Don't Have Any
Set Your Life Up on Automatic - So You Know the Exactly $ Amount You're Paying Each Month
How To Reverse a Mistake on Your Credit (Oh yes you can!)
These are the secrets your millionaire friends know about managing money & credit. Either you're 'in the know,' or you just don't know. You're can't afford not to be on your own side in life. You can't afford not to read this book.
Reviews for The Money Book
"You are a wealth of information."




- Jaco Richard
Moncton, NB

"Fantastic book. An excellent resource and a very useful guide for the everyday person."




- Rob Martin
Halifax, NS

"This information is exactly what a lot of people need to know. It is first rate, and I've read a lot of books, granted the topics are thrillers and Sci fi, but this book is very readable to me and easy to understand. The topics posed are exactly what people want to know. Awesome, seriously. I'm anxious to learn more and to dive into next section."




- Diane Portenier
Sydney, NS

"Joanne is a really good storyteller, writer, and has so much knowledge. This ebook is wonderful. It's easy to follow and very heartwarming. It had me at LOCs and I see where this can really help me."




- Mel Gunton
Shawnigan Lake, BC

"I loved 'The Money Book'. Initially I was just going to give it a quick scan and then circle back later for a more detailed review but I never stopped reading once I picked it up. I'm impressed. This is very well done."




- Robert Freeman
Victoria, BC

"This information is really great..."




- Suraj Kulkarni
Los Angeles, CA

"WOW! I had so much fun reading this book! I was hooked at the 1st paragraph of the preface and needed to learn the ins and outs of establishing good credit. It's so relatable, so down to earth, and easy to understand."




- Florence Aline
Montreal, QC

"There were good examples and stories of how others got out of the bankruptcy spiral. I was one of those people who went through bankruptcy and was not made aware of the long term affects in life. Wish I'd read this information years ago. It's wonderful. Highly recommended."




- Florence Aline
Montreal, QC

""Friendly, fast-paced, and packed with useful information, 'The Money Book' is the missing manual for managing money and credit. I think this book will help a lot of people."




- GW Russell
Vancouver Island, BC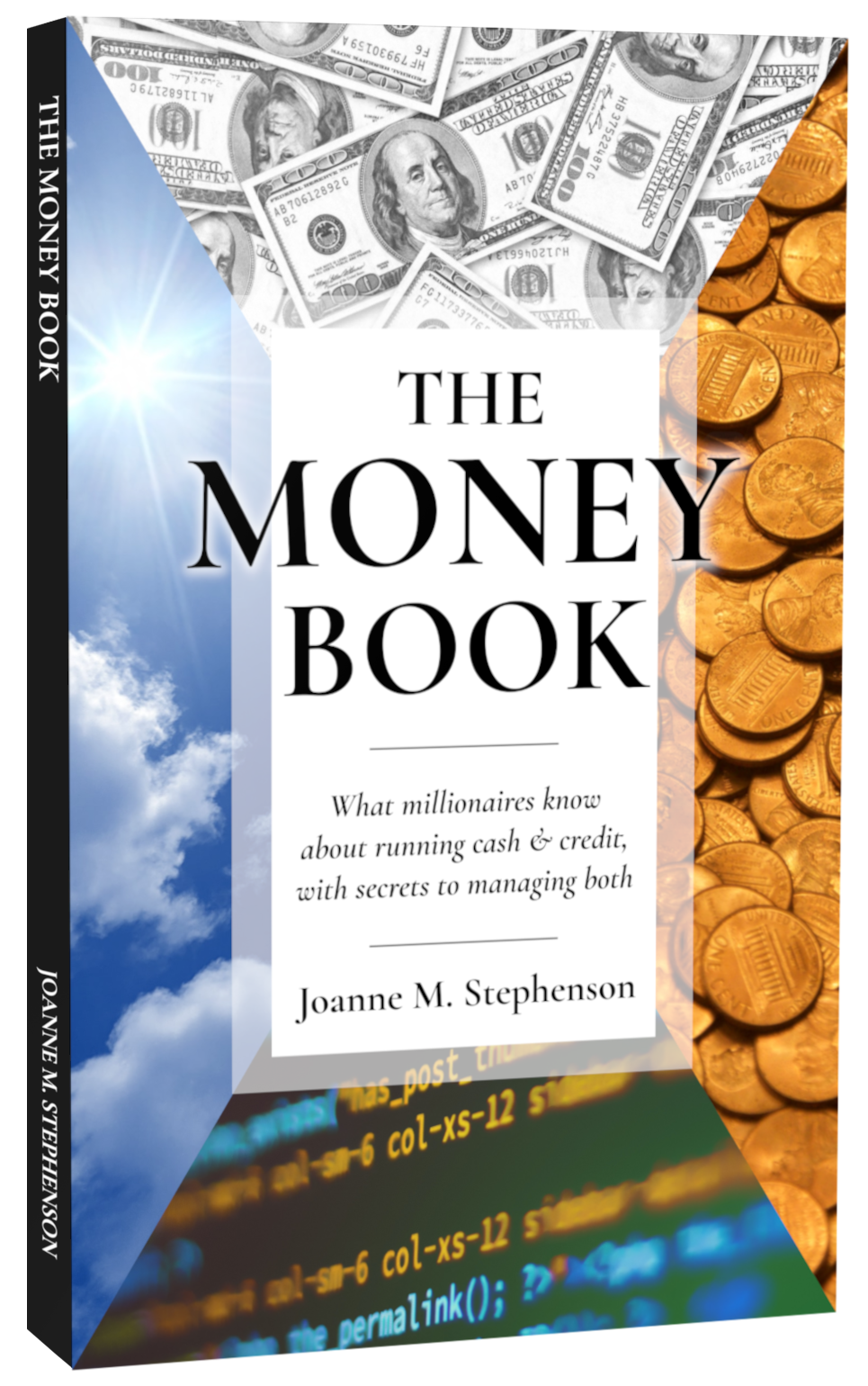 Buy Now
---
Filled with practical, real world information on how to view, manage and maneuver your finances, The Money Book empowers you to take control of your money, avoid common debt traps, and get your credit working for you.
---